WANTED: Talented Teachers/Educators/Trainers/Consultants
We are seeking Time To Teach Differentiated Instruction Trainers
The Center for Teacher Effectiveness is currently seeking excellent presenters to train our nationally known research-based Differentiated Instruction Course for Student Motivation and Engagement, Time To Teach.
Time To Teach DI is a new course designed to give more than a dozen strategies to teachers to reinvigorate their lessons, grab student attention, and make learning more fun.  Balanced between Howard Gardner's Multiple Intelligences, Sir Ken Robinson's concepts of divergent thinking and the depths of knowledge of Bloom's Taxonomy and Webb's Depth of Knowledge, this course is structured to present many techniques that can be introduced the very next school day.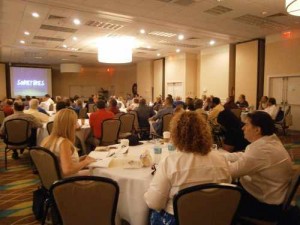 This is a highly interactive course and requires the best instructors to give it the energy teachers so desperately need to see in their classrooms today.  Story-telling, synectics, hot seat and many others approaches are used to bring the classroom back to life.   This is not a theory class, it is a strategy course designed to give more options to teachers – all built on current research!
We are prepared to offer you the finest professional and financial opportunity of a lifetime.  Presenters usually earn more than $1000 a day per training, often much more.
We are teachers, also, and we know that you are information seekers.  We have provided you an informative website and  complete webinar so that you can learn as much about us as possible.   Our trainers have earned more in one day of training than one month of teaching!   Watch our powerful webinar and meet these teachers: WEBINAR, click here!  Ultimately, we want you to be able to determine if this opportunity is a fit for you; and, then, we will evaluate if you are a fit for us.
Our company now offers a self-driven Sponsorship Program to help you earn the fee for the Time To Teach training tuition. We want to ensure that we don't miss any teachers who could be excellent presenters because of funding issues. Sponsorship Program, click here!
If this opportunity resonates with you contact the National Director who found you now.  Or, if you found us use our "contact us" portal to schedule a telephone interview at your convenience.
As a reminder, please send your resume and we will begin the interview process immediately.